I'm not a writer. It requires a lot of effort, you know, sitting around and trying to recall events in the order in which they occurred in order to produce an accurate retelling in an easily digestable form. It's not even that I prefer sitting like a lump, passively receiving my entertainment and being the end-user in a world of constant content generation. It's that I just don't have the energy.
There's also the small matter of the other bloggerists known and beloved at PtR who do a creditable job of churning out plenty of content. They know basketball--how the game works, what the players are supposed to be doing, which technical terms apply. I don't know these things. I don't know about plays, or what constitutes a masterful defense. There's really nothing I can add to the discourse.
Generally these factors are enough to keep me from trying to do more than comment, but Tuesday night I actually went to the game. I've never been to a playoff game before. I'm guessing a lot of you low energy people haven't either, and that some of you aren't so knowledgeable as the LatinDs or the Hirshofs. I further deduce there's some overlap there.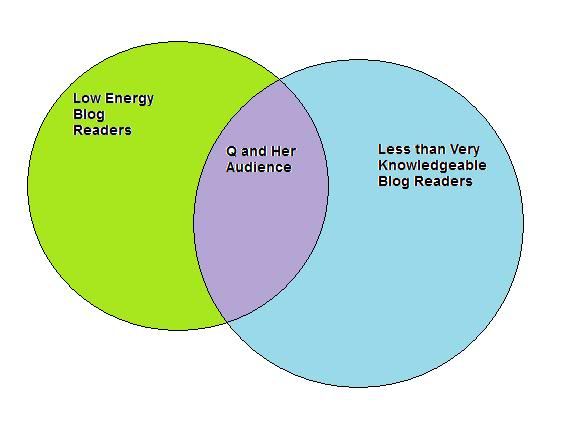 So this purely nontechnical, subjective and possibly inaccurate memoir is for y'all. You're welcome.
The first thing to know is, you gotta wear some good shoes.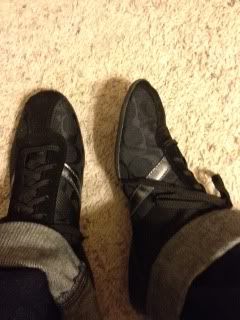 I got them last weekend. You're probably not my size.
I knew my seat was probably high enough to make a portable oxygen supply advisable, but alas, I did not have a one. I figured nachos and diet Coke was close enough and hiked up section 200. I was, as I mentioned at the time, eye level with the back of the championship banners--but really, the view was fine. I like the AT&T Center for that. There were plenty of enthusiastic fans around me--Mickey Mouse was a few rows down, some determined OKC fans directly behind and a young girl right next to me who was clearly the most excited person in the building.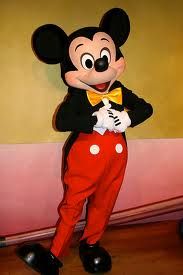 Like this, but with a big Spurs sombrero.
Whenever the OKC fans would cheer, the little girl looked positively scandalized; she was not at all sure that sort of thing was allowed. Being a reasonable adult, I knew that people should be able to cheer for their team in any arena without fear, so I took it upon myself to set a good example for my young rowmate by radiating calm smugness when the OKC fans cheered. "Give them their little victories," I tried to nonverbally communicate. "After all, they're probably going to have to go back to Oklahoma after this."
As the starting line up intro fired up, I looked down in time to watch Timmy, right below, jump up and hang on the rim. I teared up a little. Screw you if you didn't. The game soon got underway, and, yeah, if you're here for the play by play, click on through. I have no idea what specifically happened. I can just paint with broad, impressionistic strokes.
I'm just like Monet.
The Spurs came out, methodically, retentlessly; the lead inched up, as it does. The team was clearly focused on the process (I refer you to elsewhere on the Internet for that)--Danny Green is several feet away from where Tony Parker passes (turnover), and the next possession, the same play is run--but it looks to me like Parker is setting it up slower this time and locking eyes with Danny; "Okay, now, you go THERE"--and even though I could see it a mile away, the Thunder still didn't defend it. Danny got the pass and shot the three (it just didn't go in). The OKC fans cheered some, and I tried to out-noise the group when our turn came. The little girl next to me bounced with pure joyous energy whenever the music started during timeouts.

Still, the lead was not as comforting as it could have been by the half. I went to stretch my legs for a few minutes, and when I returned to my seat I saw that long white balloons had been distributed in my absence. I sat down and started to scroll through my phone before the second half started when the little girl wedged one of her balloons against my head. She froze like a deer, but I didn't react to the balloon that was so obviously in my hair (I have my own small child; ignoring this sort of thing is second nature). She very slowly moved the balloon away from me, as if there might be a chance that I really hadn't noticed and she didn't want to call attention to it now, just in case.

It was in the second half that the energy of the place went from "it's the playoffs and we're pretty damn excited" to
"YEEEEEEEEEEEEEEEEEEEAHYEAHYEAHYEAHYEEEEEAH!" With around six minutes left in the third, Kawhi hit the wide open three and the crowd was on its feet again in a groundswell of frenetic enthusiasm. A few moments later, Tony caught the behind the back pass from Manu, stopped, relaxed, calculated the windspeed in the building and seemed to be waiting to hear my voice screaming "TAKE IT TONY" before releasing another wide open three. The roar surged again and, if I remember right, the Spurs were up by 20. The OKC fans hadn't cheered in awhile.

The second half is generally when I start to yell helpful advice at the Spurs, and this game was no exception. I noticed that my diminutive rowmate would watch me closely whenever I did this or was particularly loud. I decided that this might be one of those formative moments in a young girl's sportsfan life, and I resolved to demonstrate some solid fanwoman behavior for her to emulate by being loud, jumping to my feet and throwing my hands up as the situation called for it. When the Sparkles-Hug-A-Thon broke out, I encouraged Tiago to at least hit the rim and applauded fiercely when he managed not to airball it. I wasn't the only one, you might have noticed--on Tiago's third trip to the stripe, the whole AT&T Center got on its feet to cheer him through his free throws. "WE LOVE YOU, AND 50% WOULD BE GREAT, IF YOU CAN MANAGE" the crowd seemed to be saying. When he was subbed out a little later, the crowd again stood to salute his brave performance at the line.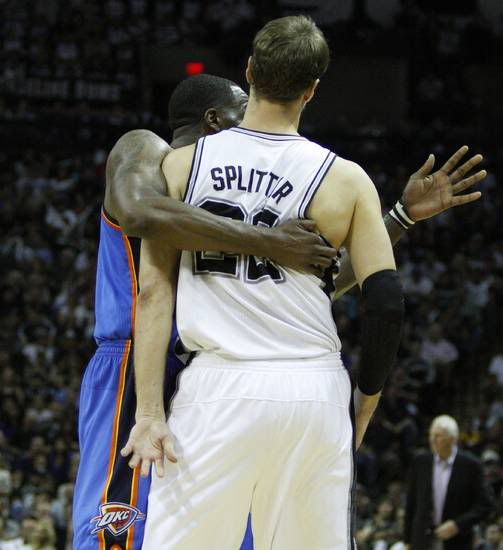 We all want to hug Tiago. No shame in that.
The Thunder were clearly feeling frustrated, made a few kind of petty looking fouls--but they didn't panic. This team has confidence in its comeback skills, and they set to work. They got a chunk of a lot of passes and shots; the lead got whittled down. I noticed that it was really very warm in the upper tier and started feeling a little faint. Those of you who've spent any time with me in the meatspace know that I'm extremely cold-natured, so when I'm hot, it's pretty hot. When the Spurs' lead got down to six, I thought I might have to excuse myself for a few minutes to go throw up in a cooler area of the building. I managed to stay in my seat--and entirely off my feet--into the fourth quarter with the help of some deep breathing and my determination not to traumatize the little girl next to me. The Spurs were still composed, after all; surely I could manage. As luck would have it, I began to regain my sense of well being as Manu hit the coffin nail three, and I was able to stand and cheer for the last two minutes.

As you can imagine, there was a thick crowd at the escalator, and it was all in a pretty good mood. Most any positive call was taken up by the happy masses, including the hyper-optimistic "SWEEP" (not taken up by me, of course, in observation of the prohibition on calling games). I made my way out of the building, surrounded by "I WANT SOME NASTY" shirts, face paint and noise, and into a pleasant, starry night.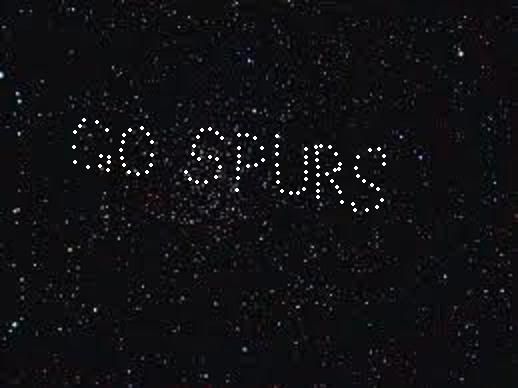 True story.