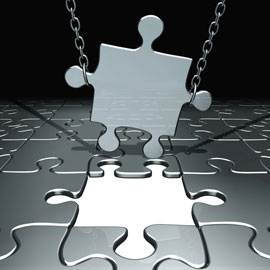 When Spurs fans and fellow PTR members look at the 13 man roster, we are all looking at it and asking, "when are we bringing in that extra big?" Who might the front office be looking at? Who!?
Well, I had a chance to talk with R.C. Buford on opening night to wish him luck. (Only got to the At&t Center two hours early to watch the first warm ups) He just got finished talking to Tony's father (who had a very very nice suit on). I also brought up the idea if the Spurs FO were taking a look at anyone around the 7 foot range. He said, "he's not sure right now", but that he really appreciates it (the wishes). As if anyoneone expected a different answer.
Since RC wasnt giving any intel up, then I thougt we should take a look at who is currently available. More after the jump......
Obviously we need to increase our depth in the frontcourt. I could tell looking over at Coach Pop, that he was worried about this more than ever as both Dejaun Blair and
Tim Duncan
picked up two very early fouls by the middle of the first quarter.
Then it was Tiago Time! - Tiago came out and played great in the opener. I was able to grab his autograph early. I told him how this is his year, that he is the Spurs X factor this year and that we (the fans) believed in him. In his Brazilian accent he said that he really appreciated it, and shook my hand after finishing warming up. If you watched Tiago play on Monday, then you know that it was impressive compared to his production last year. I was at his 19 point outing against Cleveland last season, but his aggression of going after blocks and getting his hands up was 10000x better this week.
This is good news with his increased production, but we still have a problem. Blair and Bonner can still disappear against ground and pound Center/Forwards. Opening night, Blair and Bonners productivity against the superior interior(lol) of Memphis looked dismal on both sides of the court. I was shouting at Bonner to put his damn hands up more times than I could count. Also, with the many back to back games in a 66 game season, we dont need all of the added stress on our bigs, and more importantly Tim. Especially going into the playoffs. We need to find that extra rotational big.
"We probably could use another big in the rotation," Popovich said. "But I don't want to put someone there just to have a body there."---Popovich has called the hunt for a reliable big man to plug next to an aging Tim Duncan the team's No. 1 personnel goal since training camp, but still nothing....
So lets see who's out there that we can add to our 13 player roster:
Power Forwards:






2010-11 Statistics

PPG 2.3

RPG 2.50

APG 0.5

EFF + 4.23

Born: May 2, 1978

Height: 6-10 / 2.08

Weight: 261 lbs. / 118.4 kg.

College: Fresno State Years Pro: 7
After two seasons in Los Angeles with limited playing time, Ely was traded by the Clippers along with teammate Eddie House on July 14, 2004 to the Charlotte Bobcatsfor two second-round draft picks in 2005 and 2006. During the 2004–05 and 2005–06 seasons, Ely rejuvenated his career as a prominent reserve role player. On October 2, 2006, he rejected offers from the Golden State Warriors and Phoenix Suns to sign a one-year, $3 million contract to remain with the Bobcats.
On February 13, 2007, he was traded to the San Antonio Spurs in exchange for forward Eric Williams and a second-round draft pick in 2009. He played only 6 games for the Spurs averaging 3.2 points and 2.3 rebounds per game. He did not play for the Spurs in the playoffs yet he still won the championship ring.
In the 2007 offseason, Ely signed with the New Orleans Hornets. It was formally announced on September 12 that it was a two-year contract.






2011 Playoffs Statistics

PPG 5.3

RPG 2.10

APG 0.2

EFF + 4.60

Born: Jan 22, 1984

Height: 6-8 / 2.03

Weight: 240 lbs. / 108.9 kg.

College: California Years Pro: 4
Leon Powe, Jr. ( born January 22, 1984) is an American professional basketball power forward who last played for the Memphis Grizzlies of the National Basketball Association (NBA). Drafted in 2006 by the Denver Nuggets, Powe grew up in Oakland, California and played college basketball at the University of California, Berkeley. He played his first three years in the NBA with the Boston Celtics and won a championship with the team in 2008. From 2009 to 2011, Powe played for the Cleveland Cavaliers.






2011 Playoffs Statistics

PPG 1.3

RPG 1.80 APG 0.2

EFF + 2.22

Born: Jun 27, 1978

Height: 6-10 / 2.08

Weight: 255 lbs. / 115.7 kg.

College: Villanova Years Pro: 9
Malik Omar Allen (born June 27, 1978) is an American professional basketball player who last played for the Orlando Magic.
After four years at Villanova University Allen went undrafted in the 2000 NBA Draft. He began his career in the ABA with the San Diego Wildfire and in the International Basketball League with Trenton in 2000–01 season. On July 20, 2001 he was signed by the Miami Heat of the NBA. He stayed with the Heat until he was traded on February 24, 2005 to theCharlotte Bobcats. The Chicago Bulls signed him to a two-year deal on September 2, 2005. Over two seasons with theBulls Allen played in 114 regular season games making 21 starts and averaged 4.5 points and 2.3 rebounds per game. On September 10, 2007 the New Jersey Nets signed Allen to a one-year contract worth US$964,636.
Allen appeared in 21 NBA Playoff games. He started all six playoff games for Chicago during '06 playoffs.
On February 19, 2008, he was traded to the Dallas Mavericks along with Jason Kidd and Antoine Wright in exchange forKeith Van Horn, Devin Harris, Trenton Hassell, DeSagana Diop, Maurice Ager, $3 million cash and 2008 and the Mavericks' 2010 first round draft pick.
On July 17, 2008, he, along with Tyronn Lue of the Dallas Mavericks, signed a contract with the Milwaukee Bucks.
On July 22, 2009, the Denver Post reported that he was set to be traded to the Denver Nuggets in exchange for Sonny Weems and Walter Sharpe. The trade was made official on July 31, 2009.







2010-11 Statistics

PPG 3.6

RPG 2.90

APG 0.8

EFF + 4.82

Born: Jul 16, 1984

Height: 6-10 / 2.08

Weight: 245 lbs. / 111.1 kg.

College: South Florida Years Pro: 4
Solomon Jones III (born July 16, 1984 in Eustis, Florida) is an American professional basketball player. He is 6'10" tall and weighs 230 lb, playing as power forward/center. He played collegiate basketball at Daytona State College (CC) (for two seasons — 2002/03-2003/04), and then at University of South Florida (for two seasons — 2004/05-2005/06). He was then selected by the Atlanta Hawks with the 33rd pick (3rd in 2nd round) in the 2006 NBA Draft. As a rookie he played in 58 games for the Atlanta Hawks. He averaged 3.3 points a game and 2.3 rebounds a game in 11.5 minutes. After three seasons for the Atlanta Hawks, he signed a two year deal with the Indiana Pacers.
Centers:






2010-11 Statistics

PPG 2.0

RPG 2.00

APG 0.3

EFF + 2.70

Born: Dec 24, 1986

Height: 7-1 / 2.16

Weight: 280 lbs. / 127.0 kg.

From: Dnepropetrovsk, Ukraine Years Pro: 3
After playing four seasons in native Ukraine, Fesenko was selected 38th overall in the second round of the 2007 NBA Draft by the Philadelphia 76ers and then traded to the Utah Jazz, signing a three-year contract with the Jazz on August 15, 2007. In 2010 he turned down a multiyear deal with the Houston Rockets and resigned with the Jazz for 1 year. He became an unrestricted free agent in 2011. He spent most of his rookie season with the NBA Development League Utah Flash. Fesenko wears a size 18 shoe. He also owns a 7'4" wingspan and 9'4" standing reach (same standing reach as Greg Oden).
On November 30, 2007, Fesenko made his NBA debut against the Los Angeles Lakers. He was recalled from the Utah Flash due to the absence of Carlos Boozer(sprained ankle) and Mehmet Okur (back spasms). Fesenko scored 6 points, had 7 rebounds and managed 1 assist.
(UPDATE) Fesenko may have just signed with Golden State. Still trying to confirm.





2010-11 Statistics

PPG 1.8

RPG 4.00

APG 0.4 EFF + 5.03

Born: Oct 10, 1979

Height: 7-1 / 2.16

Weight: 245 lbs. / 111.1 kg.

College: Minnesota Years Pro: 10
Przybilla was the 9th overall selection in the 2000 NBA Draft, chosen by the Houston Rockets, but traded the same day to the Milwaukee Bucks for their first round pick, Jason Collier and a future first round pick. After playing for the Bucks for 3+ seasons, on February 15, 2004, he was traded to the Atlanta Hawks in a three team trade. He made an immediate impact averaging 7.7 rebounds and 2.1 blocks per game in that 2004–2005 NBA season.
Przybilla became a free agent again at the end of the 2005–2006 season. After being pursued by several teams, he agreed to re-sign with the Blazers; the contract is reportedly for 5 years and US $32 million.
In a game against the Dallas Mavericks on December 22, 2009, he suffered a ruptured patella tendon as well as a dislocated patella after landing awkwardly on his right knee during a rebound. Two days later, he had surgery to repair the tear in the tendon.
It was reported on March 7, 2010 that Przybila re-injured his right knee while slipping in the shower. The Trail Blazers said the knee would require more surgery, and Przybilla missed the rest of the season.
On February 24, 2011 Przybilla was traded along with Dante Cunningham, Sean Marks, and two future first round draft picks to the Charlotte Bobcats for Gerald Wallace.






2010-11 Statistics

PPG 2.2

RPG 1.90

APG 0.5

EFF + 3.56

Born: Feb 28, 1976

Height: 7-0 / 2.13

Weight: 240 lbs. / 108.9 kg.

College: California Years Pro: 7
Over his first two seasons with Denver, he averaged 3.6 points and 3.1 rebounds per game. In 2005–06, his third season with the Nuggets, Elson played in 72 games, starting in 54 games. He averaged 21.9 minutes, 4.9 points (on 53.2% shooting) and 4.7 rebounds per game.
Elson gained notoriety during Denver's 2004 playoff series with Minnesota through his physical attempts to contain Kevin Garnett. Elson knocked Garnett into the seats behind the basket with a hard foul early in a game and later in the game was hit in the groin by Garnett. Elson caused controversy when he described Garnett as "gay" for the groin shot. Elson later apologized to the gay and lesbian community for his comments.
In July 2006 Elson signed a 2-year US$6 million contract with the San Antonio Spurs.
On February 21, 2008, Elson was traded by the San Antonio Spurs along with Brent Barry to the Sonics in exchange for Kurt Thomas.
Elson later signed a two-year, $3 million contract with the Bucks. He was Andrew Bogut's primary backup.
On February 18, 2010, Elson was traded to the Philadelphia 76ers along with Jodie Meeks in exchange for Primoz Brezec and Royal Ivey.
On September 15, 2010, Elson signed a multi-year veteran contract with the Utah Jazz.




2011 Playoffs Statistics

PPG 2.4

RPG 2.20

APG 0.2 EFF + 3.74

Born: May 19, 1985

Height: 7-2 / 2.18

Weight: 265 lbs. / 120.2 kg.

From: Ahvaz, Iran Years Pro: 2
Haddadi received offers from NBA teams prior to the 2008 Summer Olympics and stated he would sign with a team after the games. Complications existed because of legal restrictions regarding business dealings between U.S. companies and Iranian citizens. On August 28, 2008, Haddadi signed with the NBA club the Memphis Grizzlies as a free-agent. Haddadi scored four points in 17 minutes of action in his first NBA preseason game, an October 7, 2008 loss at the Houston Rockets.
Haddadi averaged 1.7 points and 3.3 rebounds in 9.7 minutes in six preseason games with the Grizzlies, and made his regular season debut on December 30, when he played 4 minutes in a loss against the Phoenix Suns, hitting both of his free throws and grabbing one rebound.
On November 25, 2008, Memphis assigned Haddadi to the Dakota Wizards of the NBA D-League. On Tuesday, December 23, Haddadi was recalled by the Grizzlies. Haddadi scored a career-high 10 points, with 8 rebounds and a block in less than 10 minutes to key a 12–0 run in the 4th quarter, sparking the Grizzlies to a come-from-behind victory at the Golden State Warriors on March 30, 2009.
Earl Barron
#40
Center-Forward




2011 Playoffs Statistics

PPG 3.8

RPG 3.60

APG 0.5

EFF + 4.19

Born: Aug 14, 1981

Height: 7-0 / 2.13

Weight: 250 lbs. / 113.4 kg. College: Memphis Years Pro: 4
A 7' 0" center from the University of Memphis, he was never drafted by an NBA team. He began his professional career with the Turkish team Tuborg Pilsener in 2003 before joining the Huntsville Flight of the NBA Development League (D-League) in March 2004. He spent the 2004 pre-season with the Orlando Magic, but was waived before the regular season began. In 2005, he played with the Red Bull Barako in the Philippine Basketball Association (PBA).
He returned to the U.S to play with the Miami Heat in the Summer League. He played for the Miami Heat for three seasons, earning an NBA Championship ring in 2006. After three seasons and 82 games in Miami, which included a stint with the Florida Flame, Barron was not re-signed by the Heat. In August 2008, he signed a one-year $2 million deal with the Italian team GMAC Bologna. However, his stint in Italy was cut short because of an ankle injury which forced him to leave the team in November 2008. In March 2009, he was signed by the Sioux Falls Skyforce and was immediately traded to the Los Angeles D-Fenders.[5]
On September 28, 2009, Barron was signed by the New Orleans Hornets to their training camp roster. However, he failed to make the roster and was waived on October 21, 2009. He then returned to the D-League and was traded by the D-Fenders to the Iowa Energy in November 2009. He was selected to the 2010 D-League All-Star Game played during the 2010 NBA All-Star Weekend. He scored a game-high 20 points for the Eastern Conference in the 81–98 loss to the Western Conference.
On April 2, 2010, he was signed to a 10-day contract by the New York Knicks. On April 6, 2010, in his second game with the Knicks, he recorded a career high 18 rebounds against the Boston Celtics. His previous career high was 8 rebounds. He also scored 17 points in the game for the first double-double of his NBA career.[11] Five days later, he recorded his second double-double with 13 points and 12 rebounds in a game against his former team, the Miami Heat.[12] A day later, the Knicks signed him for the remainder of the season.[13] He averaged 33 minutes per game in 7 games with the Knicks, with a double-double average of points and rebounds per game (11.7 ppg and 11.0 rpg).
On November 16, 2010, he was signed by the Phoenix Suns, following the injury of their starting center Robin Lopez. Barron made his debut the next day vs the Miami Heat. On December 2, 2010, he made his first start as a Sun in a game against the Golden State Warriors. Barron was released by the Suns on December 21 and signed a ten-day contract with the Milwaukee Bucks on March 1, 2011. He then signed a second one with the Bucks, which ended on March 21. On April 12, the Portland Trail Blazers signed him to a contract for the rest of the 2011 season.
Sources: NBA.com and Wikipedia.