There are lots of ways to flop. There's the I-really-did-get-fouled-but-need-to-make-it-look-far-worse-to-catch-the-refs-attention flop, there's the I-just-lost-the-ball-and-need-to-pretend-someone-hit-me flop, and there's also the ever popular flying-backwards-twenty-feet flop, most commonly, but not exclusively, used on attempts to draw offensive fouls. And it's obvious that some flops (and floppers) are definitely more flagrant than others, but that begs the question... exactly how do we quantify flopping? Can we really say that someone who slightly exaggerates a legitimate foul is as bad a flopper as someone who, say, flys backwards as if they got hit by a .44 slug, writhes on the ground for a prolonged period, but is revealed by replays to never have even been physically touched?
It may be audacious and hubristic to try to define such a delicate art, but I'll take a swing at it. The idea is simple. There are three main factors to consider: the severity of the contact, the over-reaction, and the effect on the refs. Here, in honor of our own master thespian, I present to you the Flopobili Scoring Index (which is actually a table):
One thing to consider is that it's hard to draw an offensive foul without hitting the ground. So, on offensive fouls, it's only a major exaggeration if it's accompanied by unnecessarily flailing arms and launching one's self backwards. Just falling backwards after a potential offensive foul scores under the "drawing attention" category, but can be bumped up to the next level for flailing arms, whiplash, ect.
Next to consider is the effect on the refs. This is difficult, because flopping without getting a call is even more pathetic than if you get a call out of it, but affecting the refs is the entire point of flopping, and exactly why it's so hated, yet so widely practiced. So, the Flopobili bonus for affecting the refs:
I was considering adding a negative score for stuff like having no reaction to a flagrant foul, but that's more a toughness factor, which I don't think should be considered in this context. We're trying to isolate and study the flop itself here, without any extraneous considerations.
Now, let's put this sucker to use... first up, a foul sure to be a perennial favorite:
Of course, there are a couple of possible interpretations here. If you're a Suns fan, then that was more than a legitimate flagrant 2, Tim Duncan and every Spurs player should have been suspended, and Horry should have been arrested on the spot. However...
If you're slightly more objective, then Horry's foul was a hard foul, and could only be considered flagrant because Nash was going full speed. But it was Steve Nash's writhing on the ground which upgraded the foul to a flagrant2, resulting in Horry's suspension for the next game. I'm going to call this a legitimate flagrant foul, and legitimately hitting the ground, but with unnecessary writhing in pain by the foulee, resulting in an upgrade from a flagrant1 to a flagrant2. That awards Nash a respectable 5 (2+3) on the Flopobili Index for his performance.
Next up, we have a recent cut of Chris Paul:
Notice the well-timed arms-and-head-flying-back by Chris Paul at 1:03 and 1:10. Also notice that Bowen's "kick" never actually connects with any part of Chris Paul's anatomy. This montage saw Bowen receive not only a foul from the refs and a punch in the nads from CP3, but also a one-game suspension from the league. Here, Chris Paul achieves one of the most difficult feats in basketball flopping: a non-contact no-call to a flagrant2 upgrade. The way that Paul stands up afterwards affecting a look of school-boy innocence with his hands behind his back makes me want to add another category to the index. So, adding together his flying backwards/hitting the floor unnecessarily and the suspension/flagrant2 bonus, CP3 earns an impressive 15 (7+8) for his imitation of a Bruce Bowen victim.
Here's Raja Bell:
In this sequence, there's incidental contact with exaggeration involving flailing, launching backwards, hitting the floor, and turning a no-call into a foul. Here, Raja Bell scores a solid 9 (5+4) Flopobilis.
In a nearly identical situation, here's the master himself, also scoring 9 Flopobilis agains Bonzi Wells:
Yeah... karma's a bitch. I'm not sure who's more indignant after the foul calls against them - Manu, or Bonzi.
Anyway... ummm... recap. Yeah. There was a game yesterday, and Corey Maggette out-flopped Ginobili by a cumulative Flopobili score of 9(5+2+2) to 2. But was a slow game all around for drama fans. I was kinda hoping for a few on-court explosions, and maybe a fight or two. That's not normal for me, and I'm blaming it on the fact that I spent most of yesterday commiting acts of race-baiting and engaging in various levels of hyperbole, and I have to admit... it was fun. I thoroughly enjoyed it. Granted, I woke up this morning feeling like a small part of my soul had been seared away forever, but at least now I understand why Al Sharpton keeps that crap up year after year.

Matt Bonner? He's totally the ginger Rosa Parks.
Unlike some tho, I'll be more than happy to leave that kinda crud alone forever and get back to my normal life of making stupid observations about basketball. Like, while I was watching the game, I got the impression that Jacques Vaughn wasn't sucking so badly. However, the popcorn machine tells me that he was a -5 for the night. This either indicates my natural lack of attention while the JV is in, or it's a showing of how low my expectations of any backup point guard of ours have fallen.
Speaking of falling expectations, the Caribbean Queen had a competent game last night, shooting a shot over 50% and pulling in 6 rebounds in 35 minutes. However, this is very probably the best we can ever expect from Finley ever again; he's not likely to have another game where he nails 8 threes in the playoffs. He's going to have games where he's utterly killing us, and then he's going to have games where he's just barely holding his own and not screwing everything up for the big three. And I totally want to take a jab about who gets going when the going gets tough, but I'm coming up blank.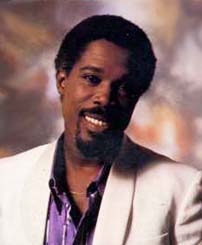 Grammys AND Championship Rings are too much for one man to ask
Needless to say, the Spurs started out strong, let the Clips back in it, then Manu had to bail them out at the end, scoring 8 points in the last 4 minutes. Tim held the fort in the meantime, shooting 8-10 from the field and tallying a more than acceptable 10-13 from the line. Ime actually pulled in the low-end of the +/- with a -13 score, but I still prefer having him in there over Finley.
Also, for some reason, Bruce Bowen continues to attempt at least one running jumper/floater/finger-roll per game. I have yet to see him actually make one in the past two years. Does he make these in practice? It's not like he looks extremly bad or awkward shooting them, it's just that he misses every single one. You'd think he'd luck into one or two eventually...
As for the wee Frenchman... I don't know what too think. We need him. Badly. We're first or second round cannon-fodder unless he steps up and plays like a man who knows he's nailing a starlet. We need him to be good enough that outsiders will actually wonder if he's better than Manu. He did decently yesterday - he was reasonably aggresive and even hit a long jumper that looked good on the release and rotation. I'm overjoyed that Popovich finally put Manu back on the reserve list to enable Parker to look for his own shot for the first five or six minutes of the game, and I hope it's soon enough to let Frenchie get his groove back before the playoffs. The Spurs are always most formidable when Tony and Tim start in on a team, then step back and let Manu exploit all the cracks in the defense they've opened up. But when Manu's starting, Tony defers too much to him. That's not Tony's game, it doesn't help Manu much, and it hurts the Spurs overall.
All in all, not putrid. It was a SEGABABA, and the good guys won. But we won at home over a weak opponent who was also on a SEGABABA. There are far too many deficiencies in the Spurs right now for me to be comfortable against any potential playoff opponent, but the defense is looking better as of late. If the Spurs can get rid of those damned offensive droughts, we MAY... just MAY have an outside chance of facing Boston in the finals. But we're not good enough right now to beat an LA team that's going to be getting every break imaginable as the league seeks to renew an old rivalry.

Anyway... to wrap up, the Three Stars:
3. TAFKaMF - Ok... you didn't suck. But my parents used to play Suddenly over and over when I was a kid, and I can never forgive you for that.
2. Manu - Like I said above, the formula is getting old, but Manu keeps bailing us out at the end of games.
1. Timmeh - Taking advantage of Chris Kaman is a national pastime in the Virgin Islands.